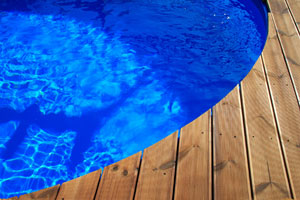 It goes without saying that your deck should be attractive, smooth, safe, and free of splinters or other defects. While decking has traditionally been made out of wood, there are now a number of synthetic materials out on the market that resemble wood. Whether you have a large budget or a small one, there is a material out there that is perfect for your deck.

Many different types of wood are ideal for decking, including redwood, cedar, cypress, pressure treated, and Ipe. Regardless of what kind of wood you use, most wood turns a silver/gray color when exposed to the weather. For this reason, it's always a good idea to treat your deck with a clear sealer every year.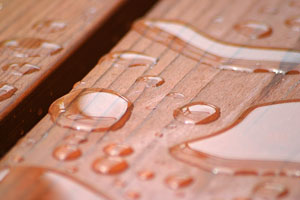 Redwood is a soft wood with a reddish hue and a small, uniform grain. Naturally resistant to rot and decay, it is also a good grade of wood for painting. Cedar is another popular wood for decks. It is cream and brown in color, and has some knots. Cedar is light in weight and is also naturally resistant to rot and decay. Cypress is another rot-free and decay-free wood, typically available in the South. It is a soft wood and features a varied grain pattern.
Pressure-treated wood is another good choice, as it is very strong and less expensive than other woods. Pressure-treated wood is chemically treated, which turns the wood brown or green, but the wood can easily be painted. Ipe is a tropical hardwood that is coming into style. While it is very expensive and difficult to work with, the attraction of Ipe lies in the fact that it resists insects and the elements, and has the same fire rating as concrete or steel. Ipe is dark brown in color.
Several kinds of synthetic decking are also available. People are attracted to synthetic decking because it is maintenance-free. Synthetic decking can be plastic, vinyl, or made of composite or rubber lumber.
Wood Decking
Composite Decking Manufacturers
Stain-Resistant Decking
Azek


This alternative decking product may resist stains, scuffs, and scratches better than wood or composite decking.
www.Azek.com
---
Copyright © Deck-Ideas.com. All rights reserved.

Deck Materials - Wood Decking - Synthetic Decking